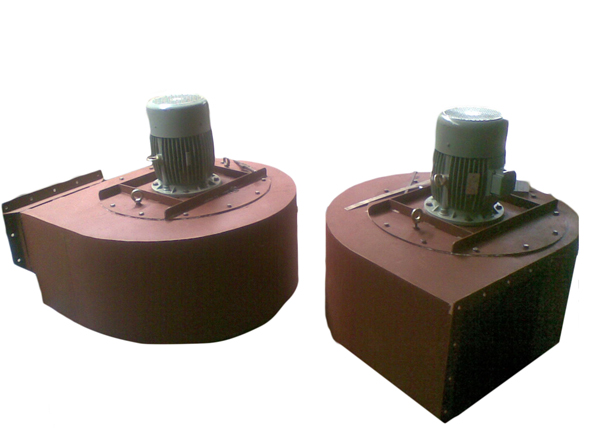 Centrifugal Blowers for Paint Shop / Paint Booth Application
Centrifugal blowers are used in paint shop & booths to collect the paint particles in the air and exhaust it to the atmosphere. Paint shop blowers are mostly Centrifugal Industrial Air Blowers.
Selection – Appropriate paint booth blowers selection is important for Superior paint quality Clean working environment as per Industrial norms To reduce concentration of fumes in air, below lower explosive limits inside the shop.
Specification
1. Air flow (m3/hr or cfm)- depends on the volumetric capacity of the paint booth and paint concentration in air.
2. Approximate air flow requirement is twice the volume of paint booth per minute.
3. Static Pressure (mm or inches of wc)- depends on Air Flow and Ducting Sizes
4. In paint booth blower industrial applications mostly static pressure is about 2 to 6 inches of wc.
5. Speed- Most of the paint shop blowers runs on 960rpm/ 1440rpm blowers
6. Motor Power Rating (in HP/ Kw.)- is the product of Air Flow & Static Pressure
Mounting
Flange Mounted Paint Blowers: mounted on the top of paint booth with the help of paint blower suction flange.
Foot Mounted Paint Blowers: are mounted at floor. Ducting is required for connecting paint booth with paint blower suction.
Features of "Eminent" make blowers for paint shop blowers
1. Our blowers are designed at low velocities resulting in lesser sound level and quitter operation in the paint shop.
2. Blowers are provided with Inspection window for paint cleaning and lifting hooks for ease in handling
3. Accurate dynamic balancing and sturdy construction reducing maintenance time.
4. Efficient design giving maximum air flow for the chosen power rating.